Celebrate The Coronation Weekend of His Majesty The King & Her Majesty The Queen Consort With us Here at Quob Park.
Whether you are local to the area or live further afield, we have lots on offer for you to celebrate and commemorate this special weekend.
We start the celebrations on Friday 5th May with our Commonwealth Wine Tasting. Join us and discover a variety of different flavours from around the world as part of a luxurious wine tasting event along with a classic fish and chip supper.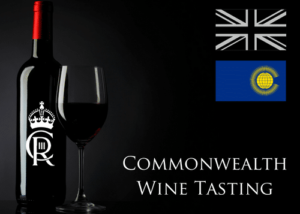 On the big day itself we have Quob Park Afternoon Teas and Cheese & Charcuterie Boards, which include a Full bottle of Quob Park Exceptional Sparkling Wine (your choice of either Classic Cuvée or Rosé Cuvée) available at all of our locations; The Old Tea House, The Old House Hotel and Quob Park Estate itself. You'll be able to enjoy the day and watch the full event live on TV on one of the screens located throughout our venues.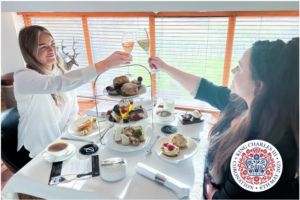 We will also have takeaway options of the above from The Old Tea House hatch alongside ice cream, tea, coffee, and cake. Our Horse Box will be located on Wickham Square offering Quob Park, Exceptional Sparkling Wine by the glass or bottle – the perfect way to add a bit of sparkle to the celebrations!
When visiting the square, please visit us in the retail shop of the Old House Hotel, We have hundreds of wines and gifting options available including hampers. Of course, if you if live further afield you can purchase online from our website.
Featuring in all our retail locations our Limited-Edition Coronation hampers are a great way to add to your celebrations. Including a Wine Hamper curated by our Master Sommelier, Simon Dupaquier-Green of 12 wines from around the UK and the Commonwealth and a Best of British Artisan Cheese Hamper, they are the perfect addition to any celebrations.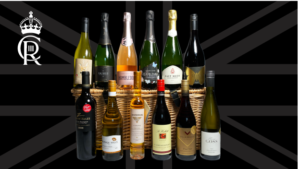 Click here for a full listing of what's on offer and to pre-book our Quob Park Afternoon Tea's and Charcuterie Boards: CORONATION AT QUOB PARK
#coronation #king #queen #celebrate #sparklingafternoontea #sparklingwine #englishsparklingwine