We thank everyone who was involved in this event for their support, and the hard work they continue to do to help make our local community feel safe at night."
Adur & Worthing Safer Communities Partnership held a late night event in Worthing Town Centre, as part of Alcohol Awareness Week, with the support of local Worthing businesses and public services. Vintage Bar Box® were delighted to be involved and actively promote Alcohol Awareness Week.
The 'Getting Home Safely' event was supported by Worthing's night time economy of nightclubs and late night venues, promoting Worthing as a safe place to socialise, whilst introducing the various local initiatives and charities that are available to the public, who actively help, often voluntarily, to keep everybody safe.
We were positioned within the town centre square along with West Sussex Fire & Rescue Worthing Station Crew, Western Sussex Hospital Sexual Health Team, Alcohol Specialist Nurses, Sussex Police, Chair of the LNP – Councillor Diane Guest, Councillor Edward Crouch, Street Pastors, Adur & Worthing Communities & Licencing, Bar Ten, photographer Daniel Hills and One Club water angels. It was a great atmosphere and we provided non-alcoholic mocktails from our horsebox bar to the public to encourage safer drinking.
Event organisers Adur & Worthing Councils, Communities and Wellbeing Manager, Rhian Francis said "as we lead up to the festive period, it is important the local community feel safe at night whilst enjoying the night time venues that Worthing has to offer. We thank everyone who was involved in this event for their support, and the hard work they continue to do to help make our local community feel safe at night."
Photographer: Daniel Hills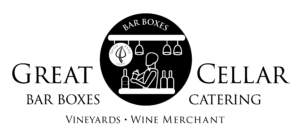 Quob Park Estate's Great Cellar brand acquired and integrated the Vintage Bar Box business early in the summer of 2021 to leverage this exciting brand for it's own outreach marketing whilst also supporting all prior and future customers of Vintage Bar Box, one of the range of Great Cellar Bar Boxes